July 20, 2023
More than just a new coat of paint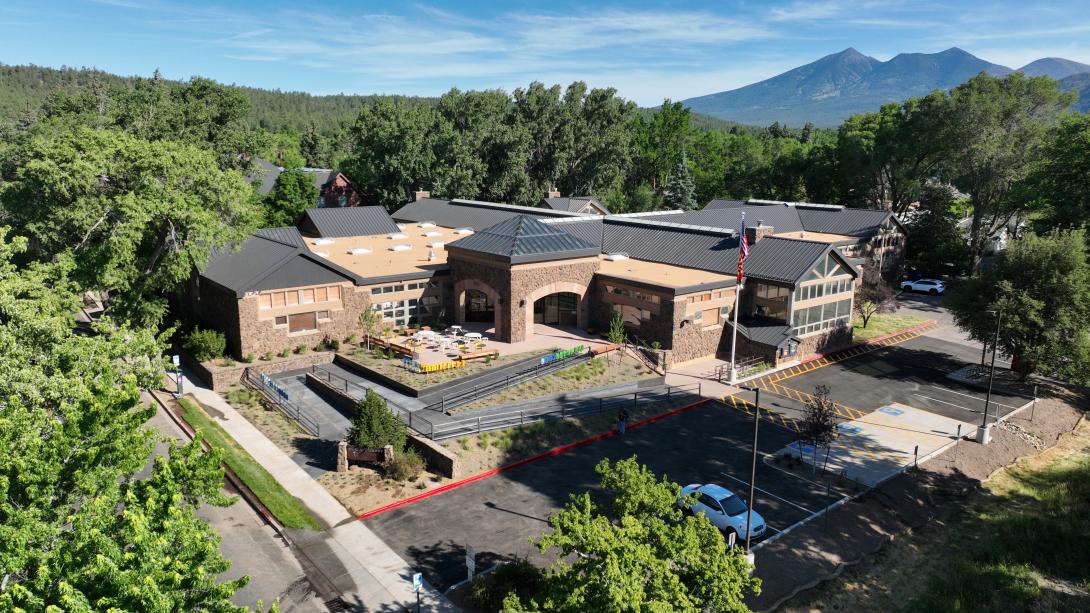 The Flagstaff libraries have gone through quite a bit of change lately!
First off, our long awaited Downtown front entry is back open to the public. We're very excited to offer this new inclusive entrance, and we hope everyone enjoys the new public seating area, art fixtures and landscaping.
Furthermore, you are now looking at a whole new website! We have heard community feedback regarding our online presence, and have been working hard behind the scenes to get a brand new, modern, mobile-friendly website up and running. Please bear with us as we continue to update, tweak and add new features and content, providing the best online public service experience that we can.
As always, if you have any questions or concerns about the new website or front entry, please feel free to give us a call or drop us a note by our online contact us form. We truly appreciate all of your feedback, and we take it to heart. The Flagstaff City-Coconino County Public Library is committed to providing the best service we can to our community.